Back on the Road
The rear suspension rebuild is completed! The Chinese New Year holiday gave me the time to finish assembly of the brakes & handbrake into the subframe. Fitting the whole unit was accomplished in about 3.5 Hrs & a 'shake down' drive indicated no problems and much improved handling & stopping.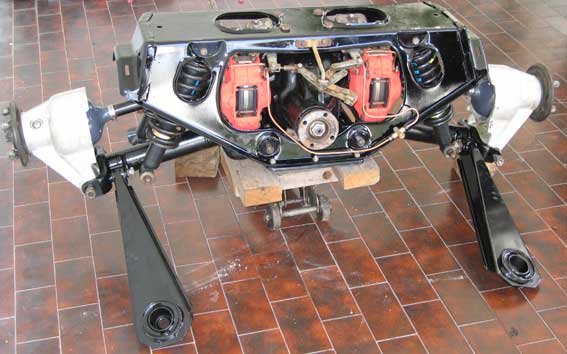 You can see more details of the reassembly of the unit
here.

comment(s): 2
Comments
Back on the RoadKevin|16 Aug : 19:19
Guest


Reply to this
You went thru all the hassles to renew the Rear but didn't put on Vented Discs. Why?
Re: Back on the RoadAdministrator |29 Sep : 12:06
Comments: 13


Reply to this
Hi Kevin,

It's a road car, and from what I've read, rear-end brake fade never happens on the road (on the track it aybe different). I thought about upgrading various parts but eventually decided it was more eye candy than an improvement I'd notice on the road...